Meghan Markle's Blazer From Australian Tour Is Already Sold Out
Everybody wants to dress like royalty, especially when Meghan Markle is your fashion inspiration. The Duchess of Sussex rocked a chic, oversized plaid blazer on the second day of her royal tour down under with Prince Harry, paired with a classic white button down, and casual black jeans. The blazer is, of course, super fashionable, but what makes it a truly memorable wardrobe piece for the Duchess is that it's from her BFF Serena Williams' collection.
The blazer, which retails at $145, went over so well with royal watchers, it's already sold out on Serena's website. Don't worry, though, you can still grab the Royal Duchess Cropped Hoodie to remind everybody you know that you're a princess at heart.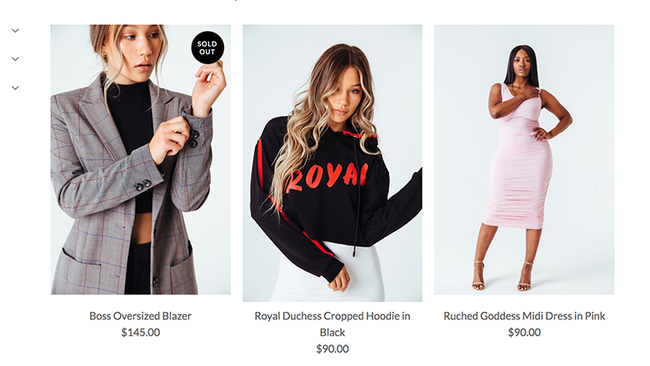 The tennis superstar was stoked to see her friend rock a piece from her collection in Dubbo, Australia. She shared two photos on Instagram - one of Meghan in the blazer, and one of herself rocking the same piece - and wrote: "The face you make when you and Duchess of Sussex Meghan have matching [Serena] blazers." You better believe Serena told her followers to peep that link in bio, too! She knows what's up!
Serena and Meghan go way back, too, which makes Meghan's decision to wear one of her friend's pieces such a sweet gesture. This isn't even the first sartorial tribute Meghan has made while in Australia. On her first day down under, Meghan wore a pair of butterfly earrings that once belonged to her husband's late mother, Princess Diana. This nod to her mother-in-law was even more meaningful considering it was the first time Meghan appeared in public since announcing her pregnancy.
If you're totally bummed that you can't get your hands on Meghan's chic plaid blazer, don't worry: Serena's site can notify you via email when it's available again. What are you waiting for? Go get on that waitlist!
Photo: Getty